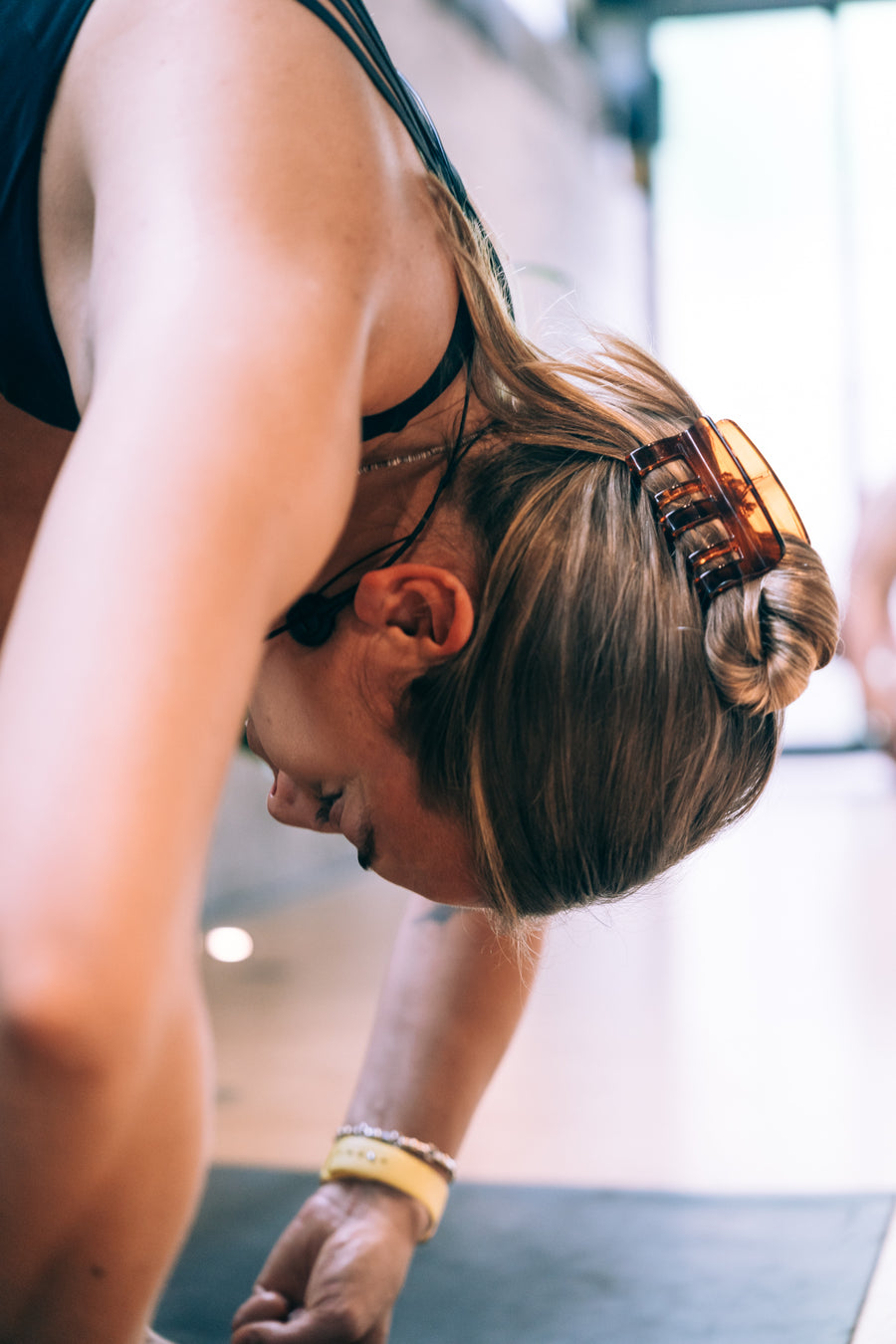 Our Purpose
A home base to explore your self. To Harness the innate strength, power and wisdom within, so that you can make a difference to yourself and in the world.
Our Mission
To create a safe, comfortable space to explore your inner light. To show up authentically and be held in community.
Our Vision
To be a sanctuary that inspires growth, and values diversity and inclusivity. A space to develop the tools to empower you to live your fullest human existence. A place that provides education for growth and transformation.
Our Values

At Basecamp we value conscious contribution. Love, support and kindness are at the base of how we show up on and off the mat, and commitment is key. Commitment to yourself, to your practice and to the community.
Our Culture

Basecamp yoga is a beautiful community (Whanau) in the heart of Grey Lynn, Auckland, New Zealand. We have a diverse range of classes on offer to meet every need. Whether you are wanting a strong power class, an intelligently sequenced Basecamp Flow or something more restorative like Yin or Yoga Nidra, you can find it on the schedule. Our classes are all designed to develop awareness in body and mind and our teachers are here to provide support and offer tools to help you harness your inner light and strength.

We practise Yoga because of the real results it produces physically (tinana), mentally (hinengaro), and spiritually (wairua). Basecamp is a place where you cultivate power and strength in your body. We invite you to discover what is possible (taea) with regular yoga and meditation practise. Our yoga, with consistent practise, will help you have better focus, feel energised, reach new heights, and support you in getting where you want to go.

Our name was inspired by mountains with a solid and wide base – where you reach up into the world. Basecamp is a foundation that lasts through all poses and situations in life. Basecamp is a meeting place to climb life together without any perceived limitation. It is from our foundation in which we grow together. With a solid foundation, our possibilities are endless.

We believe we are more powerful together. Come experience what it is like at Basecamp with us.
Our Team
Lisa Eliott
Owner of Basecamp

Lisa has been practicing yoga for a significant number of years and been teaching in various studios and online for the last 3 years. She has completed her 500hr YTT including modules in philosophy, biomechanics, psychosomatics, yoga Nidra and restorative yoga and continues to study, learn and practice.
She teaches a variety of styles including Vinyasa, Hatha, Yin, Yoga Nidra, Meditation and Somatics. Lisa has an absolute passion for yoga and loves to be able to share the gift and learnings from all her study and embodiment practices. She likes to teach from a place of felt experience and is immensely fascinated by the human body and is forever learning and trying new things in a quest to better understand and grow an intimate and loving relationship with her body and self and empowering and encouraging others to do the same. Building strength and awareness through all the layers of the self.
For Lisa, yoga is a way of life. It is not just the Asana. It is an entire philosophy that she lives her entire life by.Lisa's 3 kids are her biggest inspiration. She loves being a Mum and watching them grow and develop and is honoured by the opportunity to guide and shape these wonderful beings. She is excited to have Basecamp as her 4th baby to nurture and love and the opportunity to foster beautiful new relationships with a wonderful community.
Sandey Hoskin
Co-Owner of Basecamp

Sandey has been in the health and wellness industry for over 30 years; empowering others to realise their own inner strength and innate qualities. She's been an experienced practitioner of yoga for nearly two decades. She has studied intensively in biomechanics, energetics, philosophy, tantrik philosophy and practices, meditation, mindfulness and yoga nidra. 
In 2021 she completed a Certificate Programme – Integrative Somatic Trauma Therapy. With a passion and proclivity for yogic philosophy and energetics, she teaches from a wide range of different styles including Hatha, Vinyasa, Yoga Nidra, Meditation and Restorative Yoga as well as Pranayama (Breath work) and Somatics. In all of her teachings there is an element of deep care and compassion for everyone. She is deeplyintuitive and her teachings offer so much on a physical, mental, emotional and spiritual level and is so excited to bring these offerings to the community.
She believes that yoga is so much more than just a physical practice, and her teachings transcend the mat into her daily life.She has curated and lead 200hr Yoga Teacher Trainings and 300hr Advanced Teacher Trainings. Her passion for people, tailored teaching methods and innate ability to bring out the light in others shines as she guides and inspires her students through their training. She is a deeply nurturing presence and will bring this to the beautiful space and community at Basecamp.
Cat Thompson
Founder

Cat is the founder of Basecamp Power Yoga. Hailing from Houston, Texas, she fell in love with a Kiwi and his country. She was willing to pick up and move across the globe bringing her love of yoga with her. Cat created Basecamp Power Yoga for you, offering all that she's learned and discovered through the practice and study of Baptiste Yoga.
Cat had a life changing experience while trekking in the Himalayas of Nepal. She took on the adventure of a lifetime trekking to high altitude, sleeping outside, eating in the villagers homes and being welcomed by the Budhist people. Life became simple even in the hardship of exploring at high altitude. She discovered a new sense of vitality and self love while being way out of her comfort zone. This experience was the inspiration for the name of our studio. Basecamp is a place to return to, come home to, while always exploring out into new territories, mind and body.
Cat's BIG dream is: to deliver a TED talk about how to be nurturing and present as you are.
Ashlee Lala
Ashlee fell in love with Power Yoga 8 years ago while living in Melbourne, at a time in her life when she was doing a lot of long distance running. At first yoga was just a way to stretch and release the physical tension accumulated from pounding the pavement, until she became curious and started to dive deeper into the practice. 

Ashlee wanted to become a teacher because "when you're super passionate and obsessed with something, I believe you have a responsibility to share it with others." In 2020 she completed her first 200hr Teacher Training with Power Living in Sydney and in June 2022 completed Basecamp's Path to Power Teacher Training. 

She is committed to her core values of strength and faith and her classes reflect this - expect to sweat and be challenged while having a good laugh along the way. For Ashlee, yoga has also had a profound impact on her mental wellbeing, building a sense of faith and connection within herself.  Off the mat, Ashlee loves being creative with design, writing and artistic projects. 

Ashlee's BIG dream is: to spend all day enjoying dynamic, powerful movement practices with awesome people and then relax at the end of the day with a good book and a cup of tea.  
Barbara Bent
Barbara is a sunshine-loving Florida native who fell in love with New Zealand (and a kiwi), and now calls NZ her home. When she's not on her mat or teaching, you'll find her in nature exploring beaches, hiking, and birdwatching. 
Barbara's yoga journey began while in University and she has been learning and deepening her practice ever since. She is drawn to the physical challenge that yoga offers as well as the mental clarity she experiences in the flow. Once she began practising Baptiste Power Yoga, she felt a profound internal shift. Through asana, meditation, and inquiry, she has been able to tap into her own power and realise her purpose: to guide others to be in their greatness.
After taking her first class at Basecamp, she knew she found her community. As a teacher, Barbara offers a sweaty, challenging class that will leave students feeling inspired, grounded, & connected. 
Barbara's BIG dream is: to lead yoga & wellness retreats in the South Pacific & USA. She wants to create a sanctuary to share the healing powers of yoga and nature.
Ben Simcock
Ben was born and raised in Wellington, lived in London for a number of years, and has since made the city of sails his home. 

His passions include spending time with friends and family, being out in nature, different forms of movement such as yoga, martial arts, and calisthenics; and exploring paths to self-mastery with a focus on being of greater service.

Ben views teaching Baptiste Power Yoga as a privilege having regularly experienced the powerful ways it helps him and others to tune in, reset, align, and optimise different aspects of the human experience. For him, yoga at Basecamp is also a way to not only connect in to oneself but to be part of an amazing community and tribe.
Ben's BIG dream is: to live an amazing life, continuing to experience greater levels of ease, flow, peace, joy and freedom and helping others to do the same.
Fiona Liu
Fiona is a dedicated yoga and mindfulness practitioner and teacher with over 13 years of teaching experience. Having previously owned two successful yoga studios and led numerous teacher trainings, Fiona is committed to empowering her students and clients by sharing the tools of yoga, Mindfulness and Compassion. 
Fiona's strengths are teaching Yin Yoga, Yin Yang, Hatha, Meditation, Pranayama, as well as integrating Traditional Chinese Medicine principles, Taoist yoga and Mindfulness into her teaching. Through growing up in China, but also studying with world-class yoga teachers like Sarah Powers, Bernie Clark, Jo Phee, Tiffany Cruikshank, Tara Judelle, Scott Lyons, and Donna Farhi, Fiona holds both the Eastern and Western philosophies simultaneously, having interwoven their unique and individual wisdom into both her daily life and her teaching.
Fiona's commitment to both her young family and teaching led her to sell her two studios to create space for herself to offer more retreats, yoga teacher trainings and her passion to work with individual clients.
Hannah Denton
Hannah is a down-to-earth, nurturing yoga instructor who lives with her tribe of four kids, animals and husband at the base of the beautiful Waitakere ranges. She came to Yoga as a way to blend movement and mindfulness - enabling her to show up gently and authentically.
Her aim as a yoga teacher is to help people tune in to their bodies, to be present in the moment and to be inspired to take their yoga learnings off the mat!
Hannah's classes focus on moving in a way that is right for your body at each moment in time. They are an opportunity to honour yourself. You can expect a welcoming class where Hannah will hold space for you to explore your own practice.

Hannah's BIG Dream is: to study permaculture and grow a food forest in her backyard to nourish her family and community.
Kate Valintine
Kate is bubbly and energetic, originally from Taranaki she was always outdoors, practicing gymnastics or finding new ways to be upside down. She found yoga over a decade ago as a chance to keep moving and this has grown to a practice of connection, gratitude and wholeness.

After dabbling with a variety of practices, she found Power Yoga at Basecamp and knew this was her place. Kate loves bringing people together and holding space to unlock their potential which pulled her to teaching. After completing her YTT with Basecamp in 2022, Kate has joined the basecamp team as an apprentice. You can expect her classes to be fun, playful and sweaty!

Kate's big dream:To live in a home surrounded by nature, spending her time educating and empowering others to lead powerful lives.
Kylie Rook
Kylie is a natural-born teacher, a forever student with a passion for Movement, Anatomy, Neuroscience, Breathing Physiology, and Meditation.

With a Bachelor of Nursing Kylie understands the body from a Western perspective and fuses that with the tradition of yoga creating a learning environment that is informative and fun. Her sequencing is smart, accessible and assists her students to increase their mobility and understand their bodies better.

She is a Yoga Medicine® Therapeutic Specialist and contributes to the Yoga Medicine Online Platform.
She is also a teacher of multiple teachers running 200hour RYT and 300 Hour RYT Advanced Modules, and YACEP Mentoring programmes for teachers.

She has a passion and skill for working one to one, is able to see both the physical and energetic impediments in her clients and assist them to work through these as well as creating greater self awareness and resilience.

Kylie teaches to inspire others towards self-realisation, liberation and a healthier way of being.  To help students and teachers to reach their full potential.
Laura Trundle
Laura is a performer specialising in puppetry and motion capture. She has always been fascinated by the way the body moves and our emotional connection to our extremities. As a very physical performer she instantly fell in love with yoga and the freedom she has found in meditation. 
Being a part of Basecamp academy's teacher training programme opened a new world of community and practice. Her favourite game is visiting other people's classes and pinching their ideas for her own practice and classes. Laura takes such joy in sharing what she has learnt through her lessons. 
Laura's BIG dream is: to one day be a Pambassaor (Panda ambassador) for Chengdu
Mallari Martin
Originally from Seattle, WA, USA. Mallari began practicing yoga in 2017 while residing in the Bahamas. She was hooked after her first class, finding herself filled with curiosity and excitement to learn new poses.
Mallari took a range of classes including Vinyasa, Yin, Nidra, and Aerial. Before she knew it, yoga had completely transformed her life both on and off the mat. She quickly realized that the physical practice was only a small part of yoga and knew she was on a path of self discovery.

Mallari lives in New Zealand with her kiwi husband and French Bulldog since 2019 where she began practicing at Om Studios. Mallari completed her 200 hour teacher training through Inspire Yoga Training. She enjoys guiding classes that are fun and approachable, with a strong physical aspect while guiding you on your own path to self discovery.
Pamela Sidhu
Pamela was first introduced to yoga during her professional dance training at the New Zealand School of Dance. During her studies, and since graduating in 2012, she has worked with Black Grace Dance Company, The New Zealand Dance Company, The Lion King (Australian Tour) and The Lion King (Netherlands).

Throughout her career Pamela developed a strong and personal yoga and pilates practice which she believes has sustained the health of her body and mind. Preventing injuries; assisting with muscle recovery; and offering a place of refuge, from the fast pace of everyday life, to slow down and reconnect.

To take her practice further she completed a YTA 200hr vinyasa yoga teacher training in Spain with Frog Lotus Yoga. She taught in Amsterdam for two years before returning home to Auckland in 2018. Upon returning she completed her Barre training through Studio Three. Along with her artistic endeavours she has continued to teach those two principles, and loves that she gets to invite and guide others to journey on the same thoughtful enquiry of their bodies and minds.
Robin Kelly
Robin came to yoga in 2021 after lockdowns and life in general brought him to his knees. From there he found Child's Pose and the rest is history. He plunged in with abandon and found a place, a practice, and a community of wellbeing and personal growth. Now he teaches yoga and fills his classes with all the passion and playfulness that yoga has brought to his life.

A musician by trade, Robin often brings his love of music and guitar to his classes for that extra-special touch.

Robin's big dream: To make a living in kindness and playfulness, and to make his life a playground for the little ones that will take on the world
Niamh Ryan
Give yourself permission to slow down and journey inward with Niamh, as her Irish accent guides you through mind and body.

With over 500 hours of training and many years of teaching, her classes offer a mix of modern movement science interwoven with ancient wisdom from the yoga tradition. Niamh's yoga journey began with a love of vinyasa flow, which has gradually morphed into more appreciation for the slower styles.
We see the blending of this journey in her Yin Yang classes. In more recent years she discovered Yoga Nidra which she now combines with Yin.

When practicing with Niamh, she curates plenty of space for you to have your own experience.Providing you with lots of options to find what feels best in your body, all of her classes are suitable for beginners and those with more experience alike.
Living by her mantra "a journey of a thousand miles begins with one step", she invites you to take a step on the mat with her.
Mari Colbert
Weaving together 15 years of experience with movement as medicine for mental, emotional, physical and spiritual well-being, Mari began yoga in the midst of dance school and immediately recognised the benefits of the practice, which became a place of refuge in the demanding environment of professional dance. 
In 2017 she embarked on her first Hatha/Vinyasa yoga teacher training with Heather Elton and Emil Wendel in Goa, India. In 2018, she completed a further 200hr teacher training in Embodied Flow™ with Adele Kinghan in Auckland. This training introduced her to Tantra, specifically Non-dual Shaiva Tantra, which ignited an enduring passion for this rich and beautiful tradition and yoga philosophy. 
She has since immersed in the philosophy and study of yoga, Classical Tantra, embodiment, somatics, biomechanics, and many other body-based therapies to bring a holistic, inclusive, and trauma-informed approach to her offerings that welcome the individual however they are. She is immensely grateful to her teachers who have been beacons and transmitters of these paradigm-shifting practices and teachings, including Christopher Wallis, Kavitha M. Chinnaiyan, Adele Kinghan, Sarah Hon, Tara Judelle, Scott Lyons, Sandey Hoskin and Kylie Rook. 
Mari now enjoys wearing many hats as a seasoned yoga facilitator, including a 1:1 somatic coach, teacher mentor, and yoga teacher trainer with both Inspire YTT and Rise (Embodied Flow™) YTT here in New Zealand. She is also a registered ACC provider for group Trauma-Sensitive Yoga, working together with experienced psychologist and yoga teacher, Sandra Palmer.
Forever a student, these experiences and teachings have been a huge part of Mari's own healing journey and she is committed to providing up-to-date, authentic, embodied, and compassionate guidance to support others on their unique journey back home to themselves too.
Nikki Gudsell
Nikki was a competitive swimmer and rower in her schooling years, always keeping herself active or outdoors, predominantly at her favourite place, Cooks Beach on the Coromandel. It wasn't until 2012 while interning at New Zealand Fashion Week that she was first introduced to yoga, where the team did a practice every Tuesday morning in the office. It was in 2020 though, during the first lockdown, that she decided to commit to a daily practice to ground and connect in with herself during the times of uncertainty, and she has been a passionate and dedicated yogi ever since.
Initially drawn to Vinyasa and Yin yoga, Nikki did the Basecamp Path to Power Teacher Training in 2022, and has been teaching ever since. Prior to completing her yoga training, Nikki became a Health Coach through the Institute for Integrative Nutrition, where she found her passion was in talking about mindset, meditation and body confidence. Always seeing herself as a student, before a teacher, Nikki loves combining this study with the ongoing journey she is on as a yoga teacher, expanding her knowledge of yogic philosophy, teachings and anatomy. She combines all of this to set a really authentic and intentional theme for her classes each week.
 For Nikki, moving and connecting in with her body has played a huge role in supporting her to have a better relationship with herself – physically, mentally, emotionally and spiritually, and she loves guiding others to experience that strong connection with themselves, and their bodies too. 
 You will find Nikki teaching our Basecamp Flow and Power Yoga classes. Expect her to throw in her own creative spin on these, keeping you on your toes, but enabling growth, expansiveness and presence in yourself, and all of this done with a smile on your face.
Amber Jane
AmberJane is a Holistic Health Practitioner with a qualification in Occupational Therapy, an E-RYT500 Yoga Teacher and an advocate for accessible, holistic and equitable healthcare with over 30 years of human experience. Passionate about creating transformative experiences and supporting personal growth for those in need she is intent on encouraging the integration of Yoga philosophies, mindful movement and talking therapies to inspire better health and wellbeing throughout our communities.
Having danced since the age of 5 years old, AmberJane has developed a curiosity for biomechanics and somatic movement based therapies. While pursuing a professional dancing career she discovered Yoga; a practice that wove its way quickly into her heart and became a sweet counterpart to her dancing.
In 2014, she trained for a year with an Ayurvedic Doctor and Yoga Therapies Practitioner, Pooja Maddela, which offered a strong foundation of Yoga philosophy and inspired her to share the teachings that support and inspire her to this day.

Since then, she has trained with Flo Fenton, Tiffany Cruikshank of Yoga Medicine, and Collette Davis, run her own studio in small-town New Zealand, and taught internationally and nationally on varying platforms. She has trained in Trauma-Informed Yoga, Mental Health and Well-Being, Chinese Medicine, Embodied Flow, FACT, ACT, and Motivational Interviewing. 
Guided by the array of teachings that she's delved into over the last decade and her own dedicated self practice, she now works predominantly in her role as a Holistic Health Practitioner, both privately, and within Primary Care.
Jemila Kester
Jemila (she/her) combines her dance training, Ayurvedic learnings, and over 20 years of ashtanga practice to create yoga classes that move the body and calm the mind. She was introduced to hatha yoga, ballet, and Bharatanatyam dance in primary school in the '80s, but it wasn't until moving to NYC in 2000 that she began a regular ashtanga practice.
During her PHD studies, Jemila needed a way to de-stress so she did her 200hr yoga teacher training with Mimi Loureiro in 2014. Jemila has been teaching ever since!

Jemila's classes combine an energizing and playful flow with a focus on breath and alignment. Every class is thoughtfully sequenced to play athletic vinyasa flows off of grounding and heating pranayama (breathing); to balance the alignment and focus of Iyengar with the lightness and fluidity of dance. She provides challenges for the experienced practitioner, modifications for injuries and those new to yoga, and verbal cues and encouragement to keep everyone engaged and having fun. Her goal is to support each student in their personal yoga journey.
Off the mat, Jemila is a lecturer and researcher in microbiology. Her focus is on the science behind Ayurveda: how what we eat impacts our gut and immunity. She and her husband moved to Auckland in 2021, along with their amazing kids and dog named Steve. She is so happy to join the Basecamp family!

Add a title or tagline
Nikki moved from England to Aotearoa in 2016 to work as a Rheumatologist: a doctor that specialises in arthritis and autoimmune health issues. As a practicing yogi for a decade, her yoga toolbox provided the grounding and stability needed to navigate the uproot of leaving family on the other side of the world and starting a new career in Auckland.
For Nikki, yoga is a healing balm in tumultuous times, including in 2020, when she gave birth to a baby girl, which solidified her love of (and need for) yoga. Nikki's passion for yoga bubbled over into completing her 200 hour teacher training through Inspire Yoga (with Sandey Hoskin, Kylie Rook, Fiona Liu) and she is currently completing her 500 hour teacher training in Yoga Medicine (with Tiffany Cruikshank). Nikki enjoys teaching Beginners, Hatha, Yin, Yin-Yang and Mindful Flow yoga and encourages her students to embrace the healing nature of breath in each class. She believes that breath is the key to wellbeing and is a passionate advocate for yoga as a complementary system of healthcare.
Nikki integrates her roles as a Rheumatologist and as an accessible yoga teacher by specialising in Yoga for Arthritis and Autoimmunity, providing one-to-one or group class therapeutic yoga for health. She promotes yoga for ALL bodies, regardless of age, body shape or medical conditions and provides a safe and supported space in which to explore the MindBody Connection.